Posts Tagged Delton Chen
The climate deal fleshed out in Lima, Peru, is that all countries can set their own climate goals [1,2,3]. But will this be effective in preventing dangerous greenhouse gas emissions? Very unlikely, writes Delton Chen (Geo-Hydrologist, Civil Engineer):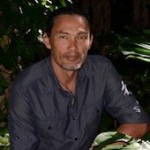 During the past 250 years of industrial and technological revolution, the primary catalyst for innovation and the fundamental driver of economic growth has been the availability of fossil fuels (i.e. coal, oil and gas). To avoid extremely dangerous climate change, the global economic system must be re-organised at a fundamental level, and the new order must include a social transformation that grows exponentially; otherwise the required mitigation of greenhouse gas (GHG) emissions will be too slow to avoid a climate catastrophe.
The United Nations Framework Convention on Climate Change (UNFCCC) was put into effect in 1994, and civilisation officially acknowledged that it was 'addicted' to fossil fuels. The ultimate aim of the UNFCCC is to prevent "…dangerous human interference with the climate system"[4]. The recent UNFCCC's meeting in Lima, Peru, provides the latest update on civilisation's de-carbonisation program, but the results of the Lima meeting signify global action will be further delayed given that nations are only obliged to make voluntary commitments.