Archive for category Carbon Pollution
Posted by Jonathan Cloud in Carbon Pollution, Climate Change, Economy, Editorial, Energy & Environment, Finances, Global, National, Policy, Politics, Sea Level Rise on Sunday, January 6, 2019
New observations show that climate change is already harming us in a wide variety of ways. Possible Planet is looking at what we can do about it, from rewarding carbon capture on a global scale to refreezing the Arctic.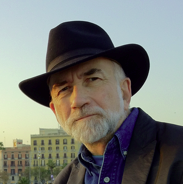 Mounting Evidence of Harm to Humanity and the Biosphere
Climate change—or, as Dr. Janice Kirsh prefers to call it, climate disruption1—is already upon us. The effects are real, costly, and increasingly measurable. Amongst several other dire warnings issued near the end of 2018, the latest report of the Lancet Countdown notes that "Vulnerability to extremes of heat has steadily risen since 1990 in every region, with 157 million more people exposed to heatwave events in 2017, compared with 2000," and "153 billion hours of labour were lost in 2017 because of heat, an increase of more than 62 billion hours since 2000." Moreover,
The direct effects of climate change extend beyond heat to include extremes of weather. In 2017, a total of 712 extreme weather events resulted in US$326 billion in economic losses, almost triple the total losses of 2016.2
Add to this the "excess costs" of rising sea levels, and rising levels of ocean acidity; the agricultural impacts and the spread of vector-borne and water-borne diseases; and the broad range of public health impacts—and it's clear that today's costs and consequences alone are reason enough to sound the alarm.
But the planet also faces other imminent disasters:
the loss of natural habitat and biodiversity, precipitating what is widely considered "the sixth mass extinction event"
the widespread loss of soil fertility threatening agricultural production
and wars, conflicts, and mass migrations that are already being precipitated by environmental changes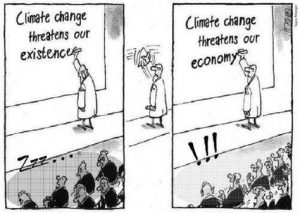 Though some people are still apparently unwilling to believe that climate change is real, or that humans are the major cause of it, these very real economic and biophysical costs are of increasing concern to global policymakers, public health professionals, the insurance industry, and even the military. And ironically it's perhaps the risk to the economy, even more than to the biosphere, that will drive a meaningful response.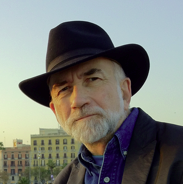 The fossil fuel era, one of the principal drivers of the industrial revolution, is gradually giving way to a new energy future, one in which less energy is needed and what is needed is generated from renewable sources. Donald Trump notwithstanding, this transition is well under way, and will only accelerate in coming years, as humanity seeks cleaner sources of energy and a more harmonious relationship with nature. With the cost of renewables coming down dramatically, and the recognition of carbon pollution as a global waste management problem, more and more capital is being directed into the transition, whether it's being invested in new solar capacity or in conservation or energy storage.
A 2016 Bloomberg report found that at least $11.4 trillion will be invested in new power-generating capacity over the next 25 years, and 60 percent of that will fund wind and solar power. And that's just the power-generating capacity; overall, the UN estimates that $90 trillion will need to be invested in the next 15 years to meet the 2030 Sustainable Development Goals and the promises made in the Paris Agreement.
These are seemingly staggering numbers; the entire world economic output in 2015 was about $73 trillion. But they are also a measure one of the most profitable opportunities in the history of the planet. What we're talking about is essentially a wholesale conversion from dirty energy to clean energy, from toxic waste to the circular economy, and the recapture of carbon from the atmosphere and the oceans in order to restore soil fertility and feed a world of ten or eleven billion people a healthier diet than most of us consume today.
The climate deal fleshed out in Lima, Peru, is that all countries can set their own climate goals [1,2,3]. But will this be effective in preventing dangerous greenhouse gas emissions? Very unlikely, writes Delton Chen (Geo-Hydrologist, Civil Engineer):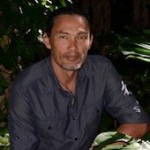 During the past 250 years of industrial and technological revolution, the primary catalyst for innovation and the fundamental driver of economic growth has been the availability of fossil fuels (i.e. coal, oil and gas). To avoid extremely dangerous climate change, the global economic system must be re-organised at a fundamental level, and the new order must include a social transformation that grows exponentially; otherwise the required mitigation of greenhouse gas (GHG) emissions will be too slow to avoid a climate catastrophe.
The United Nations Framework Convention on Climate Change (UNFCCC) was put into effect in 1994, and civilisation officially acknowledged that it was 'addicted' to fossil fuels. The ultimate aim of the UNFCCC is to prevent "…dangerous human interference with the climate system"[4]. The recent UNFCCC's meeting in Lima, Peru, provides the latest update on civilisation's de-carbonisation program, but the results of the Lima meeting signify global action will be further delayed given that nations are only obliged to make voluntary commitments.