Archive for category Review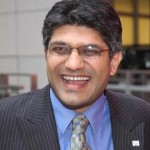 Jigar Shah has a disarmingly powerful message for today's young capitalists: fixing the climate crisis is the biggest financial opportunity of our lifetimes. Indeed, Shah is on track to become a role model for a new generation of entrepreneurs who are committed to leveraging mainstream investment for social transformation.
In Creating Climate Wealth, Shah makes the case that clean energy represents a ten trillion dollar investment opportunity—if we are just willing to look at what already makes economic sense in addressing the impacts of climate change. The premise of his book, as he states it in a recent video interview, is that 50% of the climate challenge can be tackled profitably with existing technologies, if we have the right business models.