Archive for category Climate Change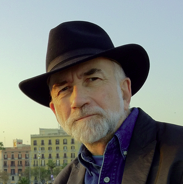 Listening to Trump's victory speech early Wednesday morning (and much of what he has said since then) has led many to wonder if the entire election campaign was a con, and we're now going to see a new, more humane, Donald Trump as President. "Would the real Donald Trump stand up?" is a question several pundits have begun to ask. And in his first statement after the election, President Obama noted Trump's "new tone," and hoped it would continue.
Here's a key excerpt from Trump's speech:
I pledge to every citizen of our land that I will be President for all of Americans, and this is so important to me. For those who have chosen not to support me in the past, of which there were a few people, I'm reaching out to you for your guidance and your help so that we can work together and unify our great country.
By James Cox, Registered Representative and Financial Advisor at Park Avenue Securities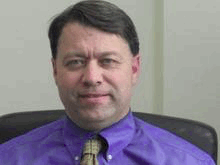 One of the oft repeated risks from climate change is the threat that comes from rising sea levels. Depending on the forecast, even in the most optimistic ones, seas are projected to rise several feet before the end of the century. With the accelerating build-up of CO2 and the rate of temperature increase (2015 being the hottest year on record), many expect dramatic sea level rise to occur much sooner than most expect. (https://www.co2.earth/ )
While people might want to buy shore property for benefits that include potential rental income, capital appreciation and personal use, they also face potential risks of hurricanes, sea level rise, etc. Some of these risks can be mitigated by purchasing flood insurance.
Last summer I explored the question, "if sea levels rise, what will be the impact on a clients' net worth and portfolio?"
The climate deal fleshed out in Lima, Peru, is that all countries can set their own climate goals [1,2,3]. But will this be effective in preventing dangerous greenhouse gas emissions? Very unlikely, writes Delton Chen (Geo-Hydrologist, Civil Engineer):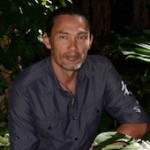 During the past 250 years of industrial and technological revolution, the primary catalyst for innovation and the fundamental driver of economic growth has been the availability of fossil fuels (i.e. coal, oil and gas). To avoid extremely dangerous climate change, the global economic system must be re-organised at a fundamental level, and the new order must include a social transformation that grows exponentially; otherwise the required mitigation of greenhouse gas (GHG) emissions will be too slow to avoid a climate catastrophe.
The United Nations Framework Convention on Climate Change (UNFCCC) was put into effect in 1994, and civilisation officially acknowledged that it was 'addicted' to fossil fuels. The ultimate aim of the UNFCCC is to prevent "…dangerous human interference with the climate system"[4]. The recent UNFCCC's meeting in Lima, Peru, provides the latest update on civilisation's de-carbonisation program, but the results of the Lima meeting signify global action will be further delayed given that nations are only obliged to make voluntary commitments.